Our new boutique for Christian Louboutin has launched at Selfridges in The Bullring, Birmingham.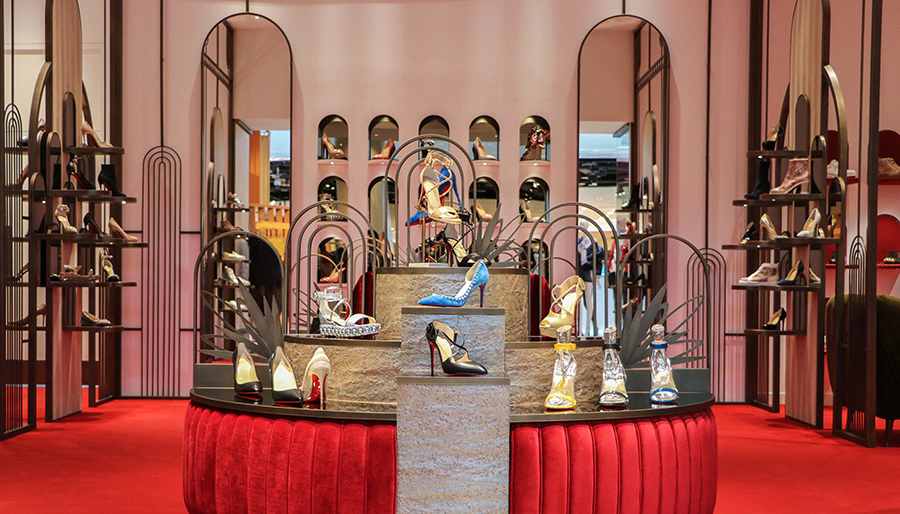 It's been another busy month for our Louboutin team, and now you can find the iconic red soled shoes on the fourth floor of Selfridges, Birmingham. The design features stone leaf and bronze metalwork and bronze gateways of reinterpreted niches to showcase shoes. The idea of bringing the outside-in relates to Christian's passion for landscape gardening, and his continual love-affair with nature.
You can read more about the new store in The Retail Bulletin and Fashion United.